Facilities
Our Facilities
Peniel is located on a mountain hillside with a variety of terrain, and features
several lodging options, meeting places, and recreational facilites.
Although rest, relaxation, recreation, and the enjoyment of nature may be a
strong draw to Peniel, it is the presence of God and the opportunity to grow
deeper in the knowledge of Him that has made time at Peniel a special and lifechanging
experience for many.

Peniel features rustic cabins nestled amongst majestic pine trees, a small motel,
a modern lodge with lounge, kitchenette, and fireplace, and campsites for
tenting.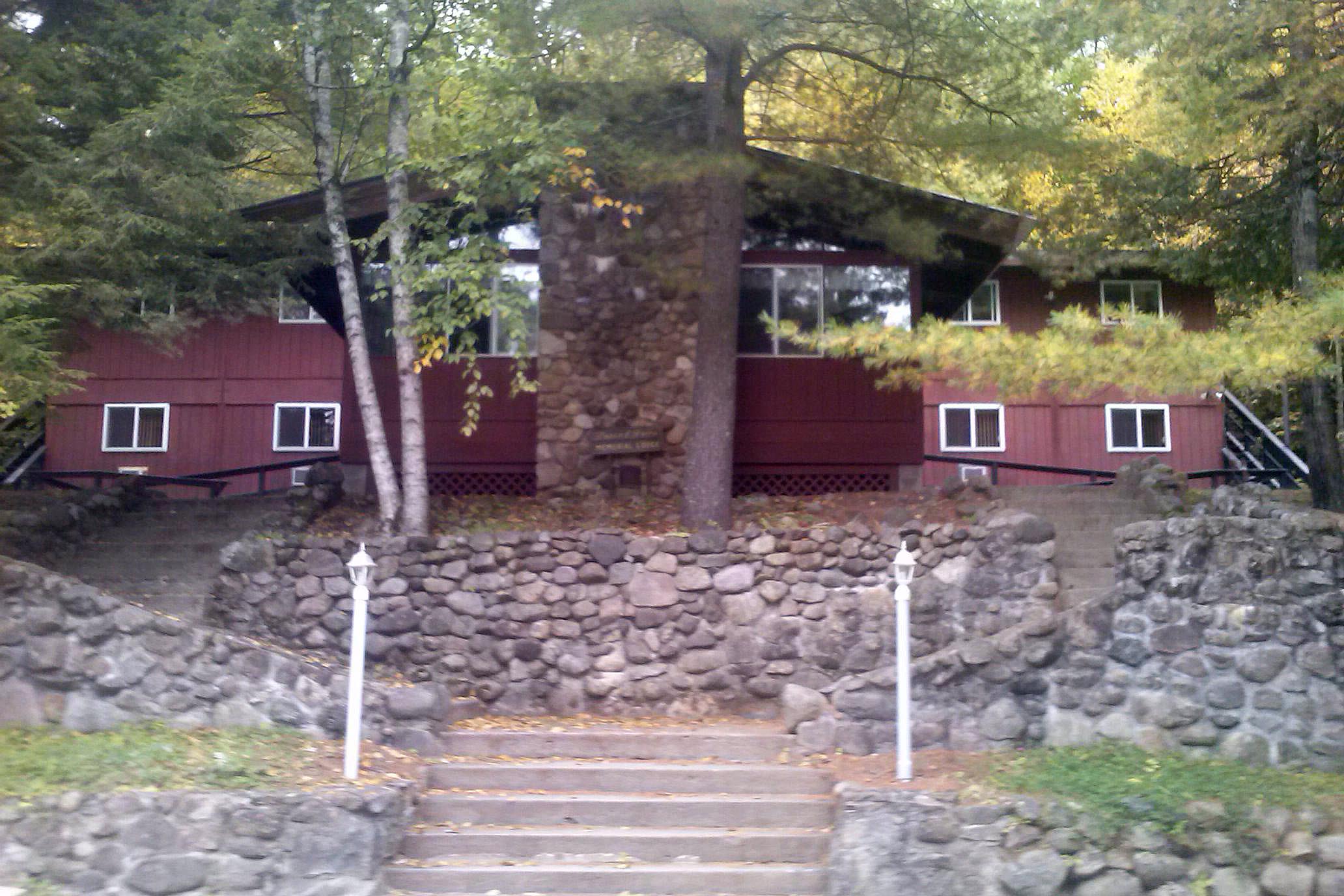 How you can make use of what Peniel offers
come to one of Peniel's conferences.

sponsor your own church retreat or youth group event at Peniel.

use Peniel's facilities for a special event such as a wedding, bridal or baby shower, family reunion, pool party/BBQ, birthday party or a memorial service.

get away for a time of personal refreshment, reflection, rest, or recreation.
The "Susan Beers Memorial" Lodge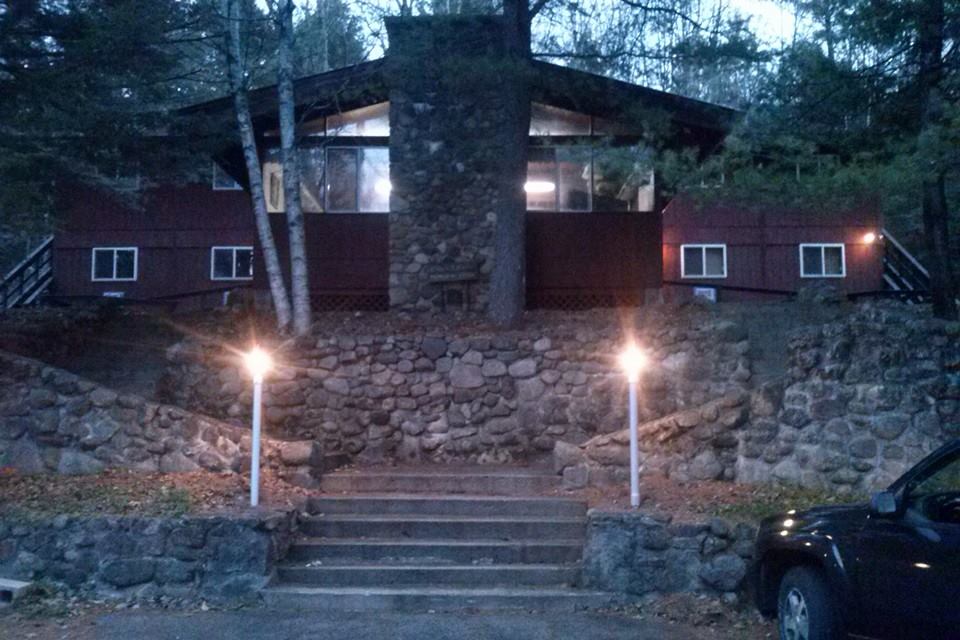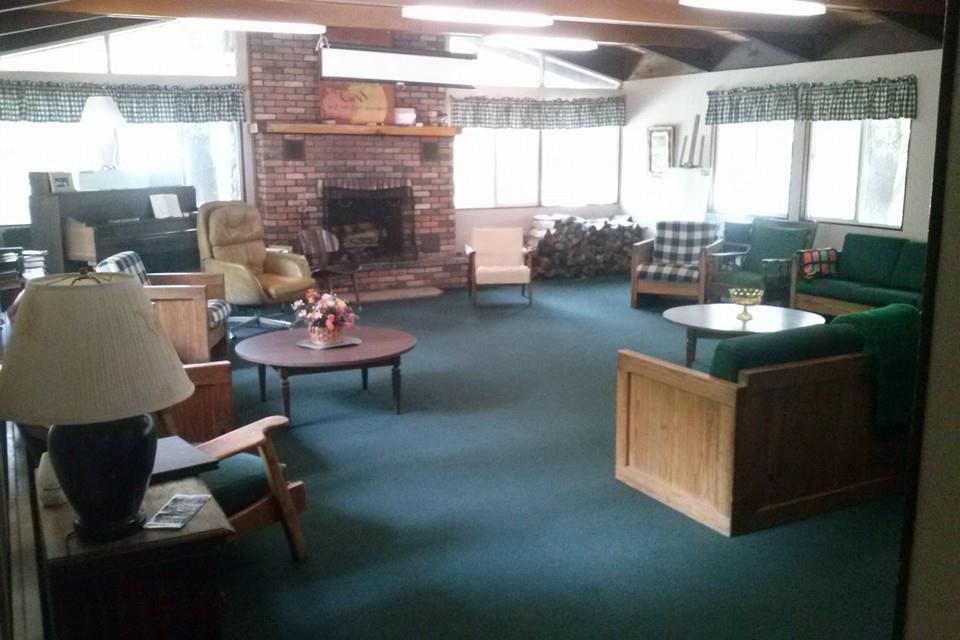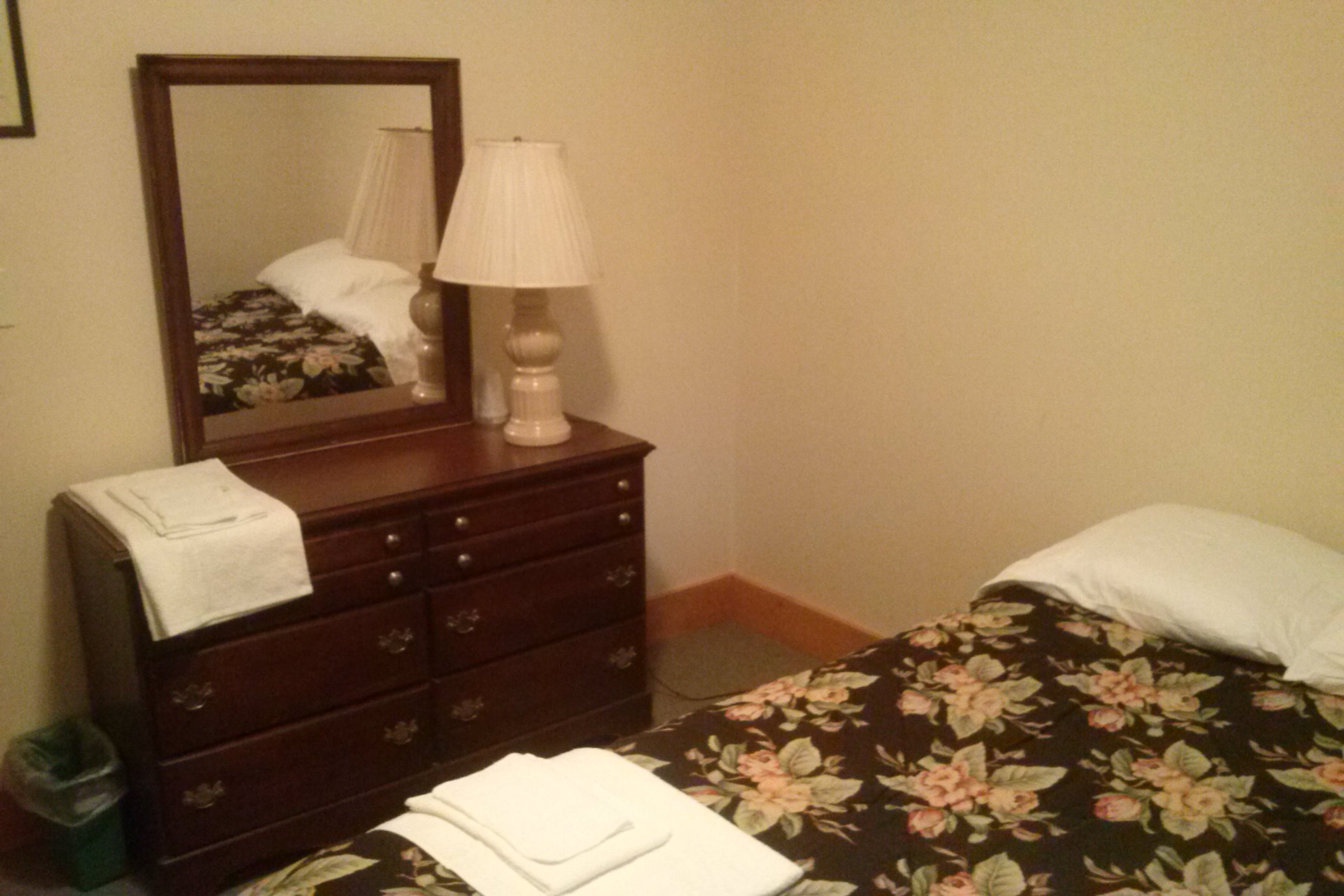 The Lodge can accommodate as many as 75 people at one time. The first floor has ten bedrooms with either a queen sized bed or other configurations in each room, air conditioning, and heating. The second floor has a bunk rooms that can accommodate 3-8 individuals per room, depending on your groups specific needs. There are men's and women's bathrooms with showers on both floors.
The "Lamplighter" Motel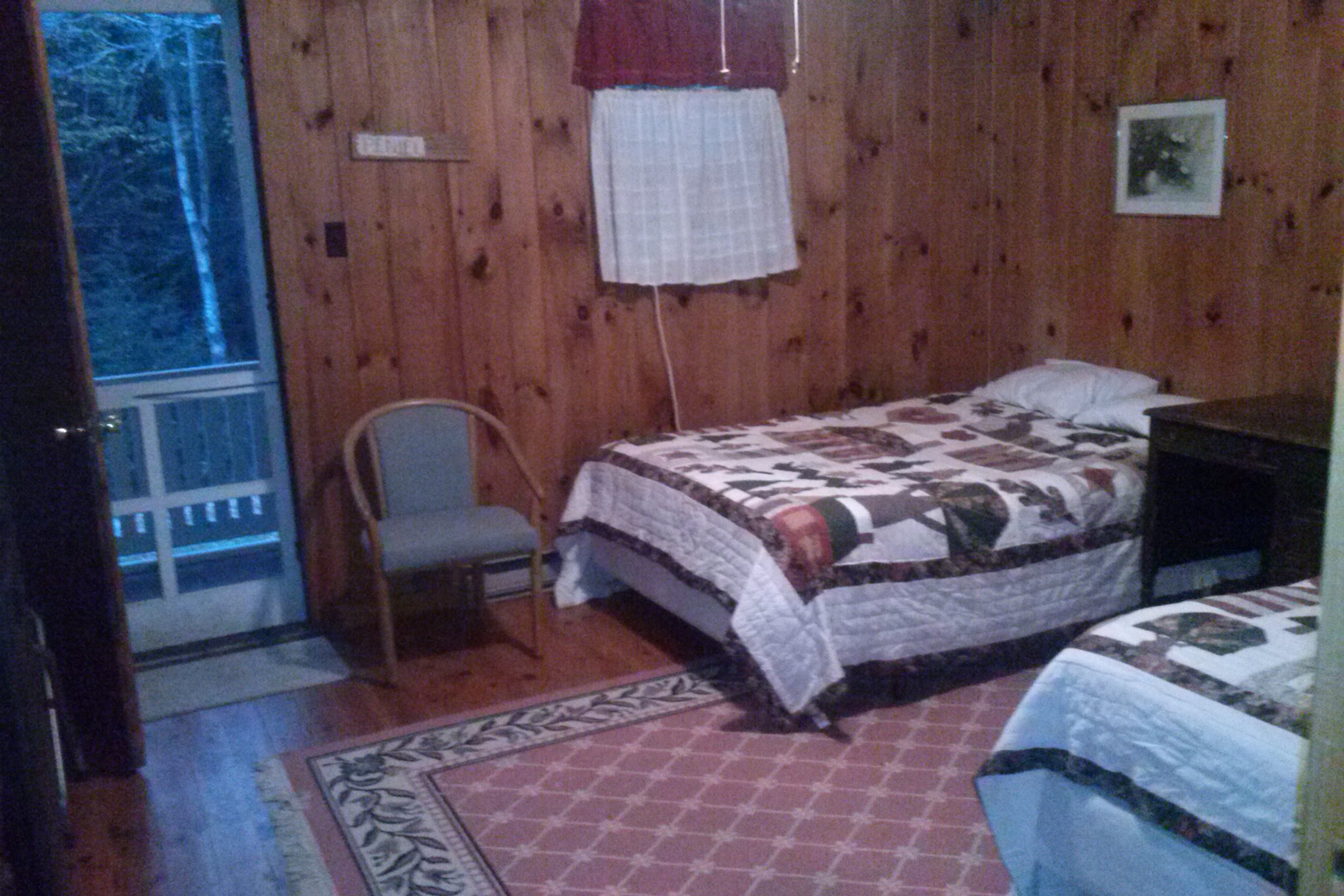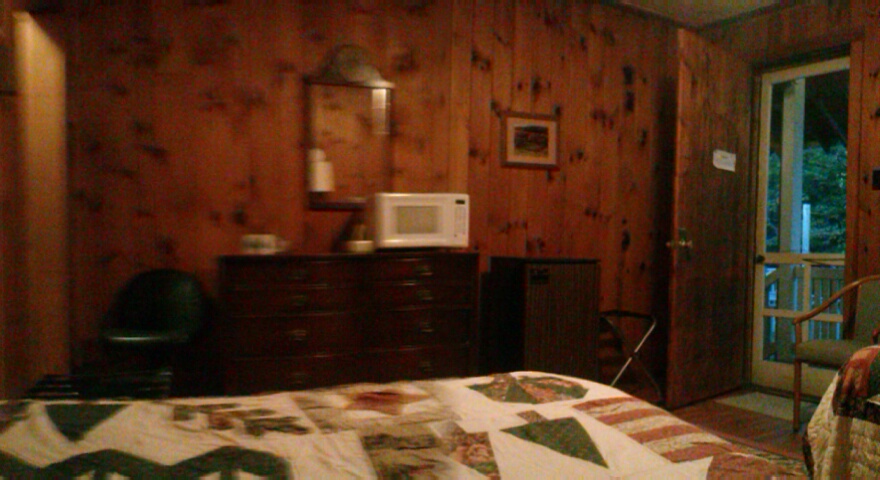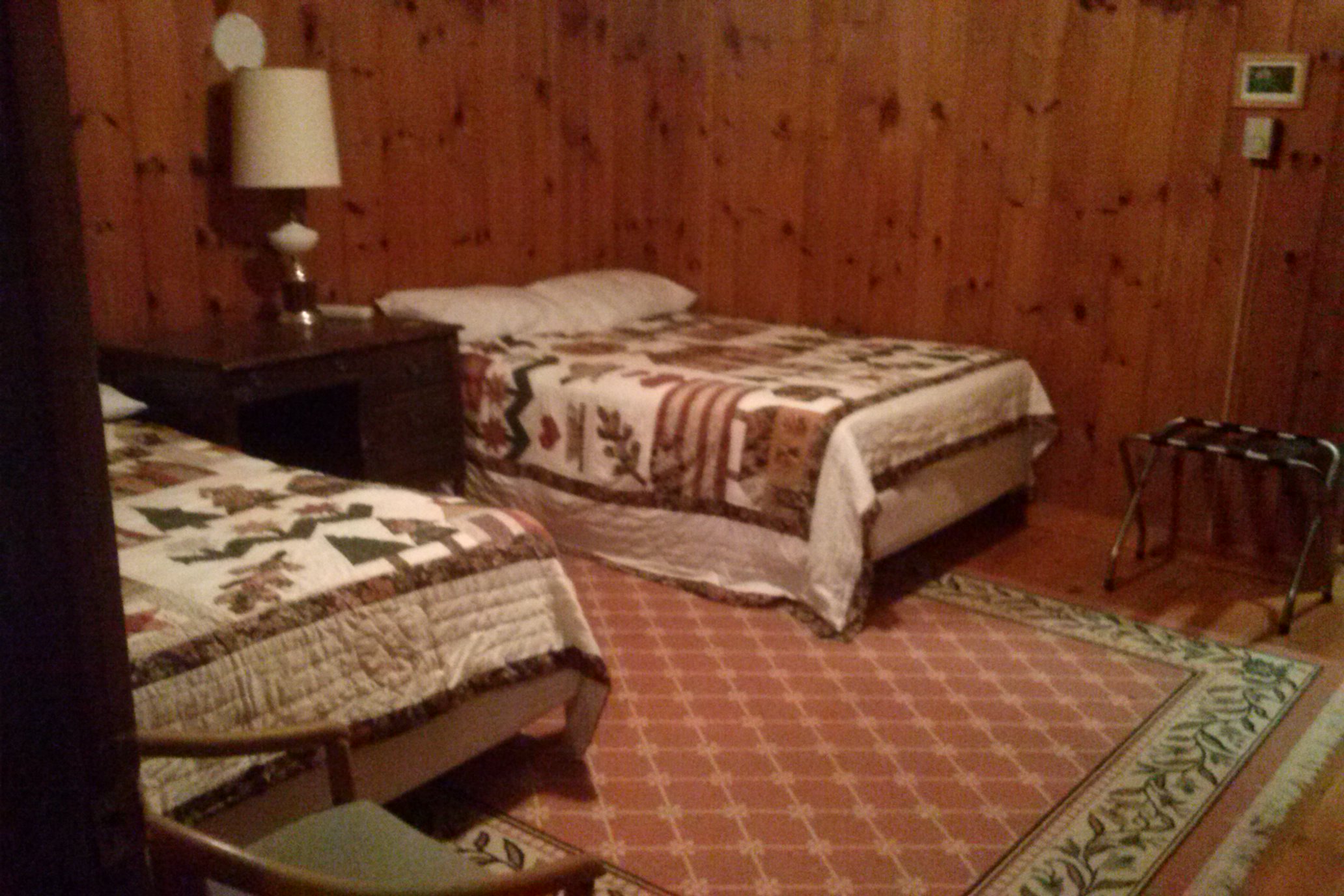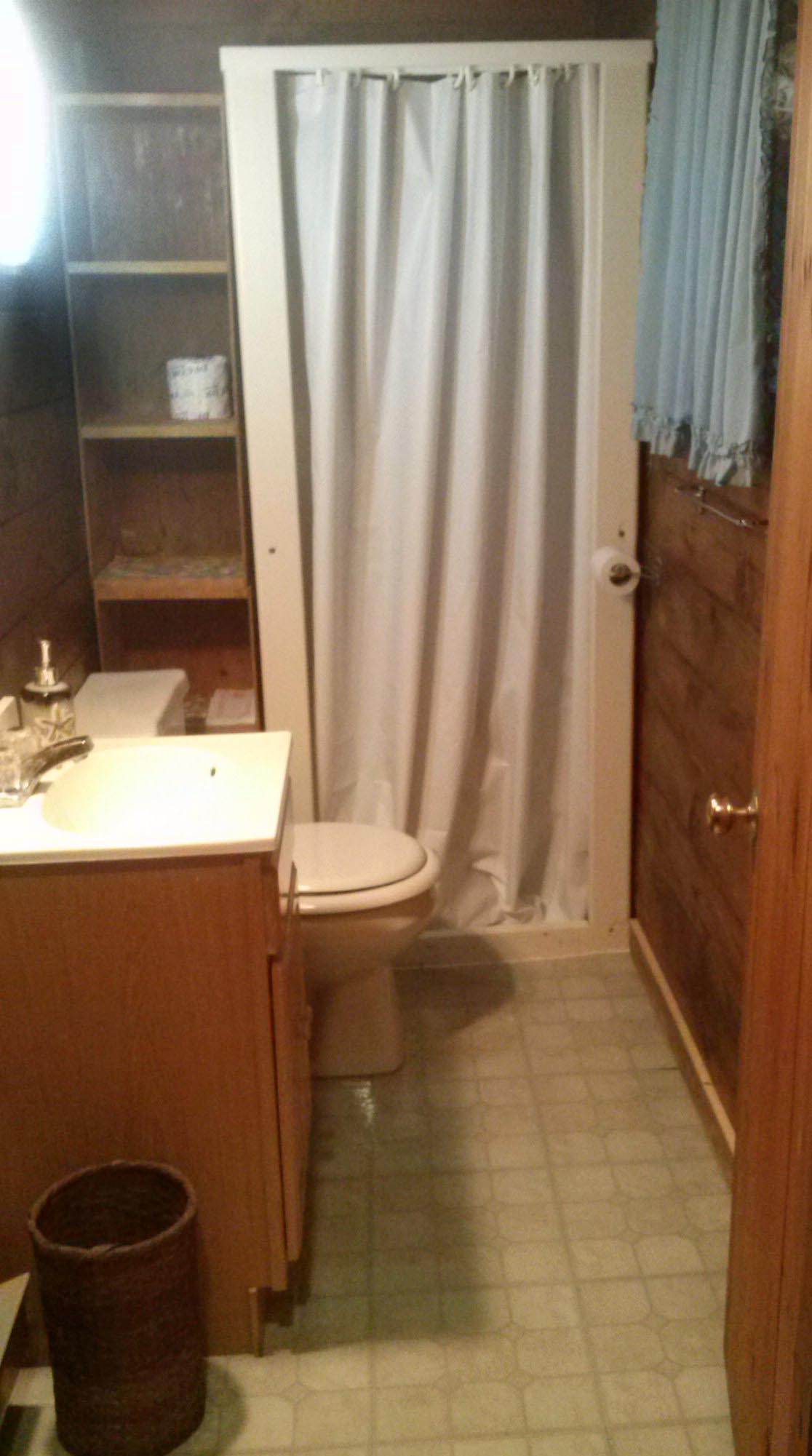 The Motel has 4 units, each with a private bathroom and shower, microwave, and small refrigerator, climate controlled heating and air conditioning. Each motel unit has either one or two double beds. For privacy and comfort.
Pine Cabins & Hill Cabins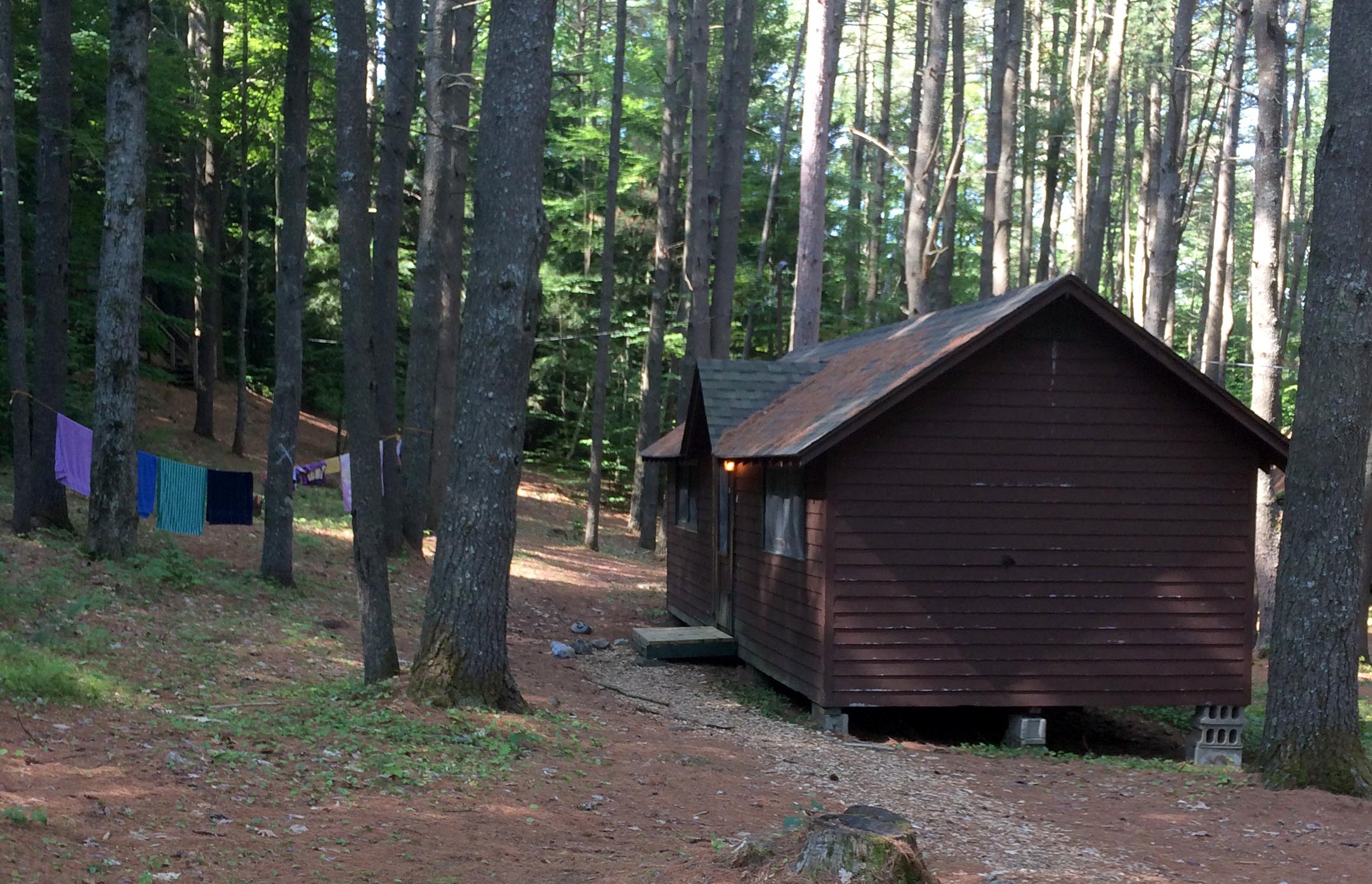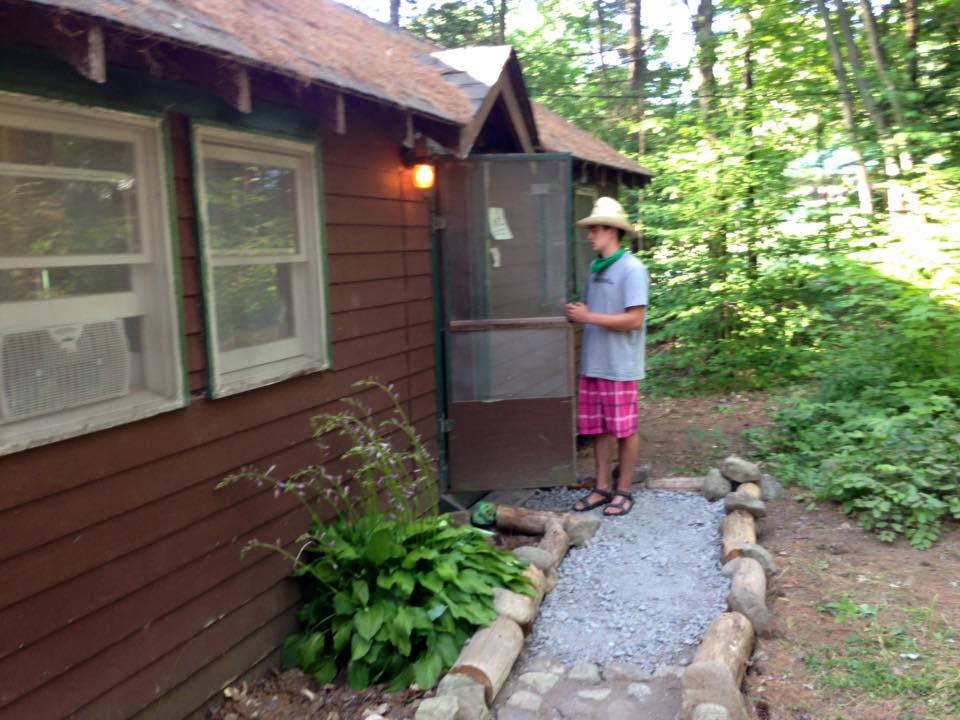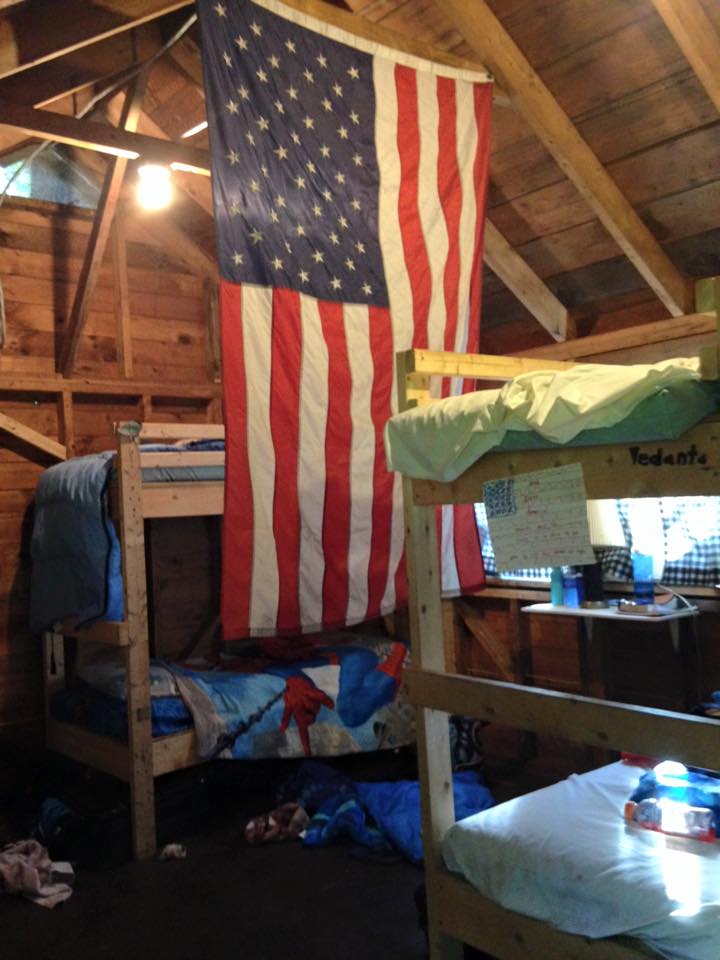 There are numerous cabins on the property, housing from a few people to eight or more. These cabins are set in amongst "The Pines" and others are on a "The Hill". These are used for the youth camps in the summer, and also for adult and family conferences as needed or desired. There are bath houses in both locations.
The Meeting House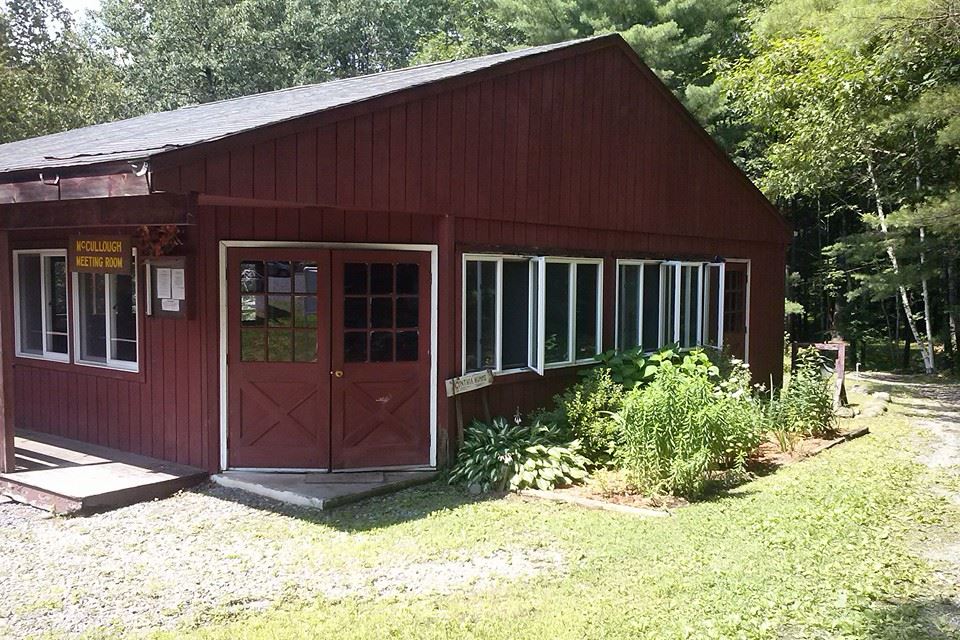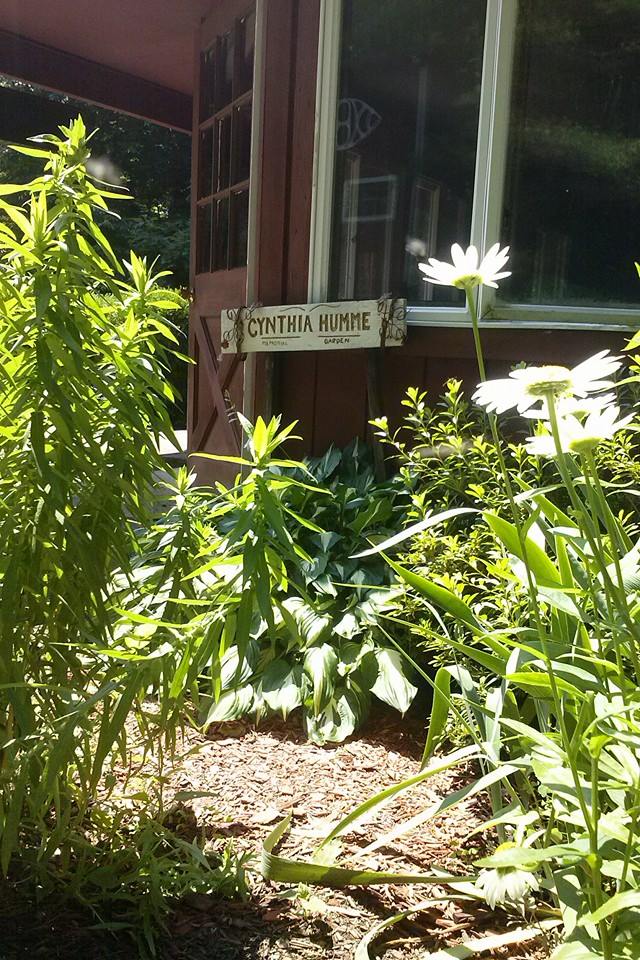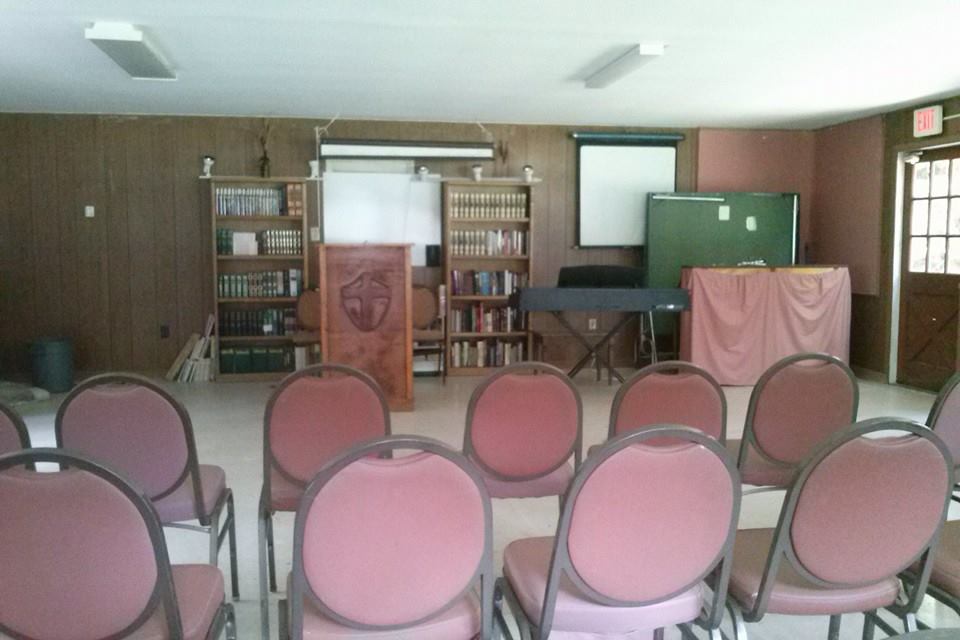 Our Meeting House is comfortable for small gatherings with air conditioning for the warm summer days, as well as a wood stovefor those crisp autumn ones. With a seating capacity of 72 this is a ideal conference room.
Chapel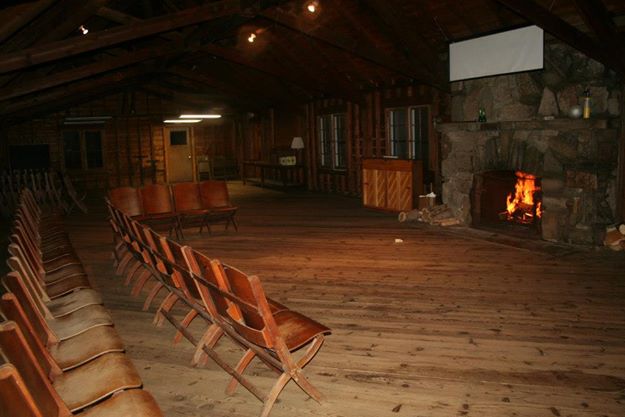 Our little rustic country chapel can seat 200 people comfortable. The perfect setting for a country wedding, with picturesque scenery and flower gardens. This building has two fireplaces- one indoor and one outside, sunroom and large open floor plan.
Lamplighter Restaurant
This cozy restaurant with fireplace, professional kitchen and service area is a great place for a mens or ladies luncheon & Bible study as well as bridal shower, baby shower, anniversary party. This building is available year around, it's seating capacity is 58.
Dining Hall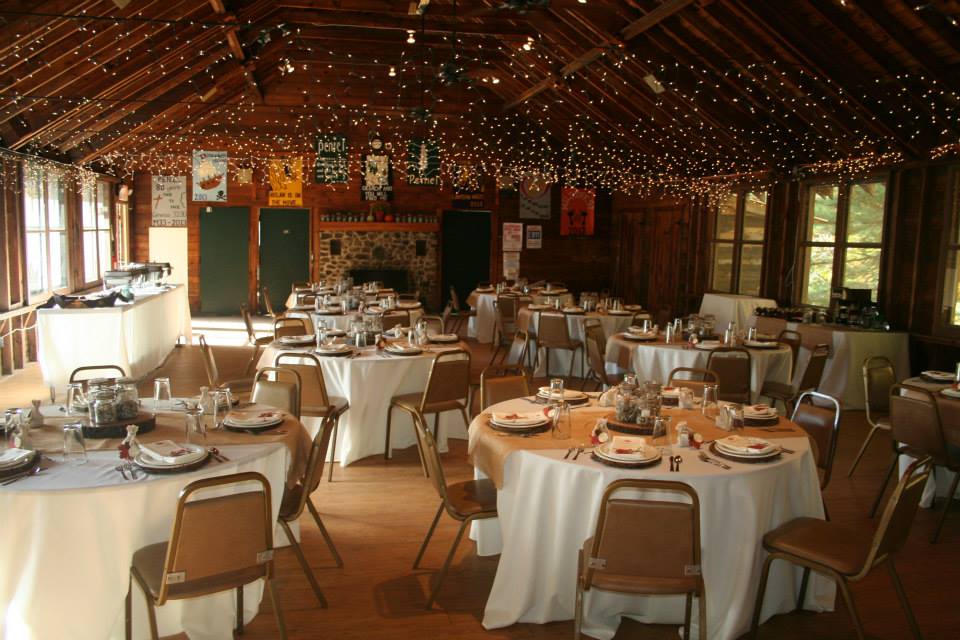 This beautiful spacious and rustic hall with fireplace and large professional kitchen is perfect for any catered event. Our dining hall seating capacity is 120 with our round tables is the ideal setting for a wedding reception, anniversary, church retreat or youth group. As a meeting hall or conference area, this building can seat 220 (chairs only).
Cottage
At this time the Cottage is unavailable for rentals.
Recreation
Peniel offers a large outdoor pool, basketball court, volleyball court, tennis
court, lakefront boathouse, canoeing equipment, nature trails, and
more. There are many fabulous local restaurants and great activities within a 10
miles ie: 2 public beaches, horseback riding, white water rafting, tubing, hiking,
drive-in theater, malls, and a rodeo.
To check availability, please call the office.
Registration page
We are extremely sorry for your inconvenience this registration page is under construction.
Thank you for your patience! Please feel free to contact the office at:
office@penielbibleconference.org