5K Fundraiser
1st Annual Peniel Bible Conference Community 5K Fundraiser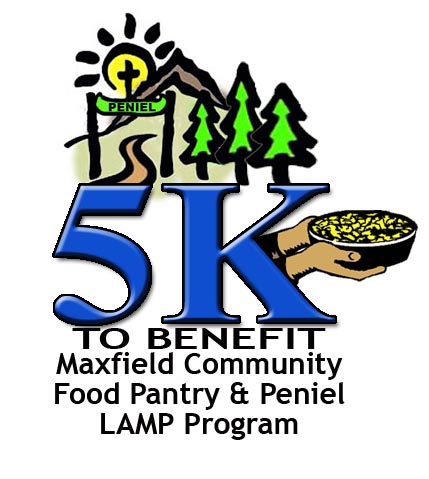 When: Saturday, July 22 Start time 9:00 am

Check in: at 7:30 am – 8:45 am at the Dining Hall at Peniel Bible Conference. Entrance on HOWE RD. Short walk to start line.

Location: Peniel Bible Conference, 336 Lake Tour Rd, Lake Luzerne NY 12846

Entry Fees: Pre-Registration $25 Received by June 30th. Race day Registration $30 *all pre-registered runners will be entered for door prizes.

Course: North on Lake Tour, West on Read Park Rd, South on Lake Ave, East on Pierpont Rd., South on Broadway, East on Sagamore, North on Lake Tour.

Donations: Proceeds to benefit the Walter Maxfield Community Food Pantry & Peniel L.A.M.P. Counselor Program. You can donate to this worthy cause in several different ways. You can run, walk, sponsor runners/teams, volunteer to help or you can simple donate a monetary gift by writing a check or going to our DONATION page.
T-Shirts: Custom Cotton Short Sleeve (First 200 entries) Awards: Will be given to the 1st Male & Female overall finisher in the 5K and 13 and under, 14 -16,
17 – 19, 20 – 29, 30 – 39, 40 – 49, 50 – 65, 66+ Posted. NO Ties, Decision of Race Directors are FINAL. WALKERS WELCOME

Facilities: Peniel Campus, St. Mary's Episcopal (bathrooms) Route Porto Sans (no showers/no locker room)

Information: Gina Kipp - (518)-696-4038 or email: office@penielbibleconference.org ACTIVE.com